www.cdecard.com
BULLETIN BOARD
The Best of TWO WORLDS
Discounts LOCAL or on the WEB
Getting the
BEST DEALS

JUST GOT
EASIER!

We keep finding them...
You keep saving!
We keep finding the deals
You just keep saving...


Time & Money
Check out these web deals TODAY!
| | | |
| --- | --- | --- |
| | CLOTHING / SHOES / ACCESSORIES | |
$5 OFF $30, $10 OFF $60, $15 OFF $90, $20 OFF $120, $25 OFF $150, $30 OFF $180, $35 OFF $210, $40 OFF $240, $45 OFF $270, $50 OFF $300
ends Dec 31, 2022
One-time investment for a lifetime of results
Easy-to-use, reliable, and durable, LUNA™ 3 delivers gentle, yet efficient deep cleanse and a momentary look of rejuvenated skin. The ultra-hygienic silicone bristles paired with a deeply enjoyable T-Sonic™ massage expertly remove up to 99.5% of impurities* while providing a pro prep for enhanced absorption of your favorite skincare. Once fresh & clean, flip your waterproof LUNA™ 3 for a firming massage channeling lower-frequency pulsations deeper into the skin for a lasting firming effect.
women's|jewelry| men's|kids|baby| shoes|home|
furniture|toys & sports
electronics| seasonal|health
We'll send you a
~2oz taste of the most recent release of Yes Plz beans
*Limit one per customer. No strings, no obligation — just an irresistible taste of delicious beans to your mailbox. Limited time only.
Current products are sold directly to consumers who enjoy keeping in touch with their family and friends. We are your best source for unique, thoughtful, affordable gifts, warmhearted greeting cards for everyone, and the thickest, peek-proof gift wrap around. We offer products that are perfect to keep on hand, so you'll always be prepared for any special occasion and event. We invite you to start stocking your "Current closet" today!
Up to 75% OFF at the Big Holiday Sale + EXTRA 15% OFF your order at CurrentCatalog.com!
Use code AFLD15A to save.
ends 2-31-2022
Crescent Electric Supply Company - Supplying homeowners and contractors with electrical products for over 90 years.

Crescent Electric is one of the ten largest electrical distributors specializing in lighting, data communication, power distribution and safety products.

At Crescent Electric, energy efficiency is a key consideration in every product we sell. With energy costs rising, energy efficiency is driving both building codes and product standards. Crescent Electric is committed to supplying the latest in energy-efficient equipment and materials, including products for lighting, heating and ventilation, motor controls, security, datacomm and much more.

With over 200,000 products from 1,500 vendors warehoused in 140 branches throughout the United States, we have the product depth and extensive local inventory to meet your needs today. From a new office tower to a modest home remodel, you can count on us to get you what you want, where you want it, when you want it—with NO SURPRISES! FreeShipping

101 Thomson Park Dr
Cranberry Twp, PA
16066-6424
Phone: 724-772-2833
Fax: 724-772-2849
8:00 am To 5:00 pm
Not Open Saturdays
J.E Mussig

Green House

Retail & Wholesale

103 Evans Road Zelienople, PA 16063 724-452-8579
Plants - Annuals & Perennials
Shrubs
Trees
Vegetables & Herbs

Houseplants
Garden Products
Lawn Decorations
Control Products

Fertilizers
Seeds
Garden Accessories
Hanging Baskets
Pots, Planters, Urns, Etc.

Repellents
Soils
Barks & Covers
Tools
and more
J.E Mussig Greenhouses

SINCE 1939

Welcome to,
J.E Mussig Greenhouses Inc.
opened in1939, is now a third generation,
family owned and operated nursery.
Both retail and wholesale services
supplying our customers with a complete
array of Flowers, Hanging Baskets, Tress,
Shrubs, Barks, Mulches, Topsoil, Mushroom Compost, Stone, Yard Ornaments and Gardening Supplies.

Mussig's has over
5 acres of
Greenhouses
and Nursery space.

Did you Know?
We have produced our own
flats
annuals
hanging baskets and much more.

Smart Robots for Curious Minds

Discover a world of creativity & fun with robots
that bring imaginations to life.

Wonder Workshop

$20 off coupon has been so popular, we're extending it through the end of September!

Wonder Workshop develops toys for curious minds. Children discover a world of creativity and fun with robots, Dash & Dot, who bring imaginations to life, fun challenges, encourage problem solving, and multiply curiosity.

Robots Dash and Dot come with four free apps for kids to connect with to explore a ton of play experiences that match their development stages. Wonder Workshop accessories from Dash's Xylophone to Building Brick Connectors (including LEGO™) bring endless creative possibilities, plus kids can involve their existing toys around the home into the fun!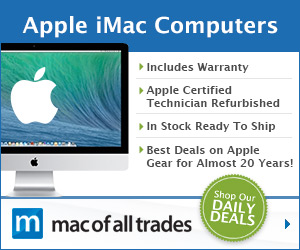 Over 40 Years of experience in tax preparation and small business accounting
Accounting Services Serving: Pittsburgh, Allegheny, Butler and Beaver Counties
Nino's Black Tie Tuxedo and Tailoring
HOME PAGE
ALTERATIONS

10% OFF
any Men's or Women's Tailoring Clothing ITEM Alteration
Must bring coupon for discount at time of drop off.
Not available with any other special or promotional offer.


We offer complete rentals

as low as $59.95

(Prices are determined by designer and style)
We DO NOT price by the item!
You get the entire ensemble!
The Complete DEAL! (Shoes are optional)



Pittsburgh's Last REAL! BUTCHER SHOP... Selling FRESH! Hanging Beef

3639 California Ave. Pittsburgh, PA 15212 click on map for directions
412.766.4500
Monday, Wednesday, Friday 8 am - 6 pm Tuesday, Thursdays, Saturday 8 am - 5 pm
Please call your orders to the store during business hours.
412-766-4500
We would like to ask that you not place orders via email.
Home Delivery

We offer delivery service to our customers.
Stop in or phone a order and we will delivery your order the next working day.
Fee $2.50 Minimum order $25.00
* (delivery area varies)
**(includes our Freezer Meat specials)
Tom Friday's Freezer Specials
3 lb Ground Beef
1 lb Wieners
3 lb Chicken Legs
1 lb Ham Salad
2 lb Sirloin Steak
2 lb Box Sliced Bacon
1 lb Tiny Link Sausage
1 lb American Cheese

3 lb Cut Up Fryer
1 lb Pressed Ham
2 lb Pork Steak
2 lb Chuck Steak
1 lb Kielbasa
3 lb Country Style Spare Ribs

< ALL FOR ONLY
3 Substitutions
Allowed
5 lb Ground Beef
2 lb Wieners
2 lb Pork Chops
1 lb Ham Salad
1 lb Kielbasa
2 lb Box Sliced Bacon
1 lb Tiny Link Sausage
1 lb American Cheese
3 lb Cut Up Fryer

1 lb Boiled Ham
4 lb Chicken Legs
2 lb Round Steak
2 lb Sirloin Steak
3 lb Country Style Spare Ribs
3 lb Box of Beef Patties

< ALL FOR ONLY

3 Substitutions
Allowed
10 lb Ground Beef
3 lb Wieners
5 lb Chicken Legs
2 Slices of Ham (Center Cut)
2 lb Sirloin Steak
2 lb Box Sliced Bacon
1 Slab Spare Ribs or Meat Loaf
2 lb Round Steak
3 lb Box of Beef Patties

1 Whole Cut Up Chicken
1 lb Boiled Ham
2 lb Center Cut Pork Chops
3 lb Country Style Spare Ribs
3 lb Center Cut Chuck Roast
3 lb Chuck Steaks

< ALL FOR ONLY
3 Substitutions
Allowed

$189.00
| | |
| --- | --- |
| | Worldwide Golf Shops (WGS) is the parent company to retail stores such as Roger Dunn Golf Shops, Golfer's Warehouse, The Golf Mart, and Van's Golf Shops. We have been in business for over 50 years and are one of the nation's largest discount golf equipment retailers. We are famous for our 90-Day, 100% Satisfaction Guarantee and want our customers completely satisfied with their equipment purchases. WWG provides the best customer service in the industry and an authorized dealer for all the best brands in the game. |

Worldwide Golf Shops, parent company to Roger Dunn Golf Shops, Edwin Watts Golf Shops, Golfer's Warehouse, The Golf Mart, Van's Golf Shops and Uinta Golf, has been in business over 50 years and is one of the nation's largest discount golf equipment retailers, with 86 stores in 18 states. Our goal is to have our customers completely satisfied with their equipment purchases and we are famous for our 90Day, 100% Satisfaction Guarantee.
Orvis has been providing distinctive clothing, gear, luggage & home goods inspired by our Sporting Traditions since 1856. We are America's oldest mail order company offering the best guarantee in the business. Visit www.Orvis.com to learn more about our great selection of products.
Fly Fishing Flies from RiverBum.com - Constantly innovating themselves to give you the Best Quality Fishing Flies and Fly Fishing Products.

Fly Fishing Accessories from RiverBum.com brought to you by William-Joseph,
known for top Quality and maximum durability products.
About FenSens: FenSens is making smart car accessories allowing for new car tech to become affordable and available for ANY vehicle. Our first product is the world's first smart wireless parking sensor. It's an affordable and simple upgrade for any vehicle that requires no wiring and runs completely through an app on your phone. We have a smart wireless backup camera and more industry first smart car accessories coming soon. Share the latest and greatest smart car technology products with your audience, keeping them up to date on the latest and greatest aftermarket vehicle technology. If you are a part of the smart home, you should get in on the rapidly growing smart car accessories industry.
Hours: MONDAY - FRIDAY 7AM TO 4.00 PM SATURDAY 7AM TO 11 AM